King County Wastewater Treatment Division - Barton Pump Station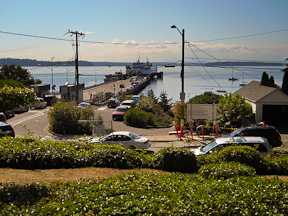 King County Wastewater Treatment Division plans a renovation of their Barton Pump Station, located adjacent to the Fauntleroy Ferry Dock in West Seattle. This sewer pump station has been in place since the 1950's; the below-ground concrete structure will be enlarged and its equipment updated. Our engineers explored subsurface conditions and provided geotechnical design and construction consultation for the project.
There are several complicating site conditions. The project will require excavation and shoring about 20 feet below the water table next to the existing pump station; this excavation will be only one foot away from large diameter pipes that will be in use during construction. Soft soils are believed to exist below the adjacent ferry terminal, which could settle during site dewatering and result in distress to ferry operations. The trench lines containing the large diameter pipes have a potential for routing groundwater into the pump station area. We have installed monitoring wells on site with electronic instrumentation to continuously measure groundwater levels through the winter so that we can evaluate whether surges in groundwater levels occur during or following rainfall events.
We worked closely with the project structural engineer to provide solutions to the project issues. We have coordinated our field work and design recommendations with the organizations with interests in the project including Seattle Department of Transportation, Washington State Ferries, and King County Wastewater.
---
Services provided: Geotechnical Engineering, Subsurface Investigations, Hydrogeologic Investigations, Well Drilling and Design Services